You can now add effective CRM tags to your Shopify and Shopify plus contacts with Automizely for free and start organizing your contacts. Automizely contacts can be segmented based on
Interests and preferences: Have customers who mostly buy accessories? Add a tag say "accessory-lover" and notify them each time you add new items to your collections.
The number of purchases: Add a tag (e.g. frequent-buyer) to engage customers who frequently buy products from your eCommerce store with Conversions newsletters and keep them updated about new deals.
New subscribers: While you can send them welcome emails with or without coupon code, it is essential to communicate with new contacts regularly to build their loyalty with your brand. Add a tag, e.g. "New" and engage them regularly with Conversions newsletters.
These are just a few examples, you can experiment with Automizely Conversions tags and utilize them as per your marketing requirements.
#1: Improve Customer Relationship Management (CRM)
Contact tags are an intuitive way to organize your customer list in Automizely. By adding short labels (like VIP), you can segment your contacts based on the data you know about your customers and engage with them more personally. Wondering how? Read on!
#2: Boost email delivery rate
With Automizely, you can easily tag your shoppers based on their interests, preferences, buying history, etc and send them newsletters tailored to these attributes.
For example, if you have people who love footwear, here's how you can engage them.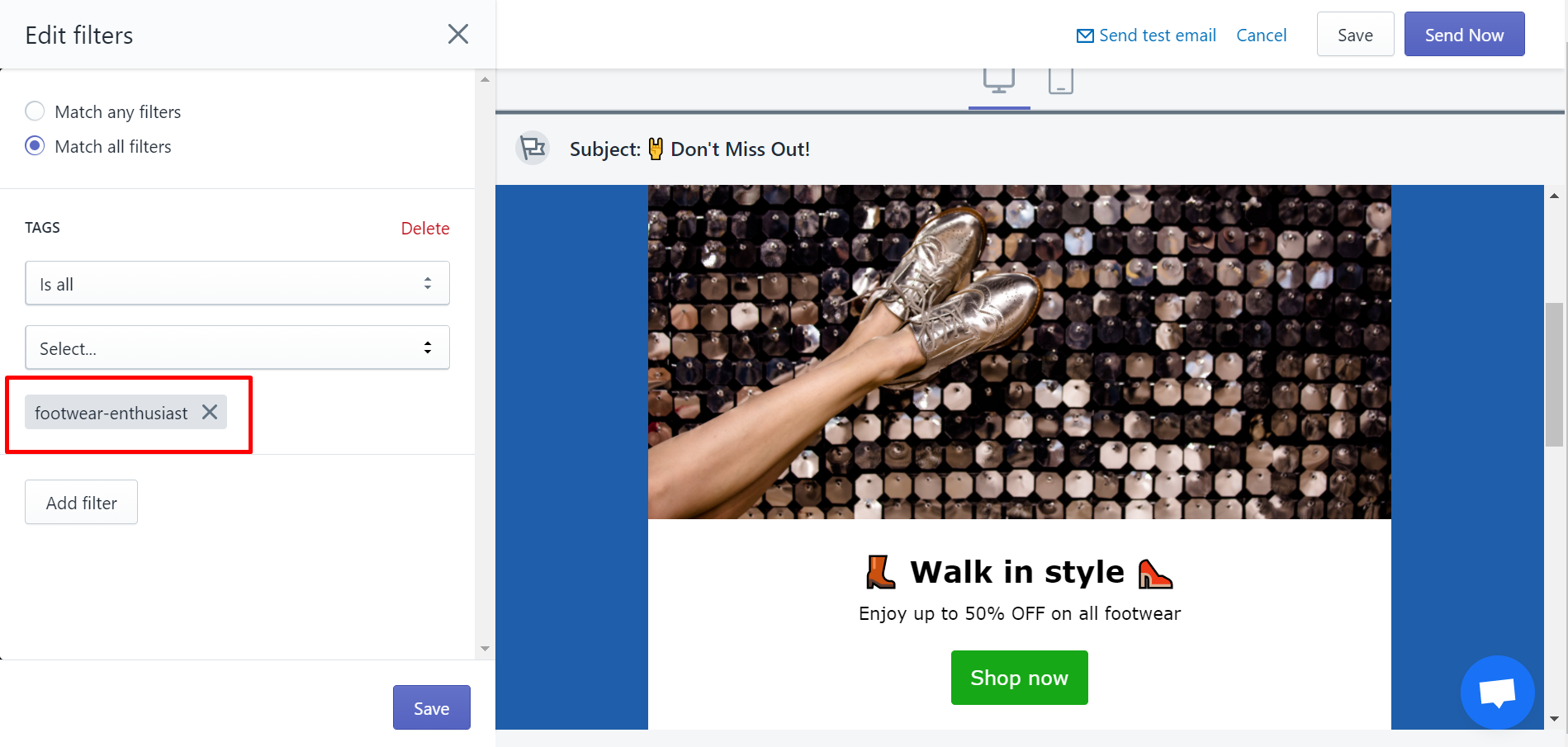 They won't be able to miss this email and are bound to open it ;-)
#3: Better email segmentation
You can categorize records and send out better-targeted emails. This greatly helps to help reach relevant contacts with the right message at the right time.
How to add contact tags in Conversions?
2 simple steps and you'll be good to go.
Create tags: You can easily add multiple tags to contacts.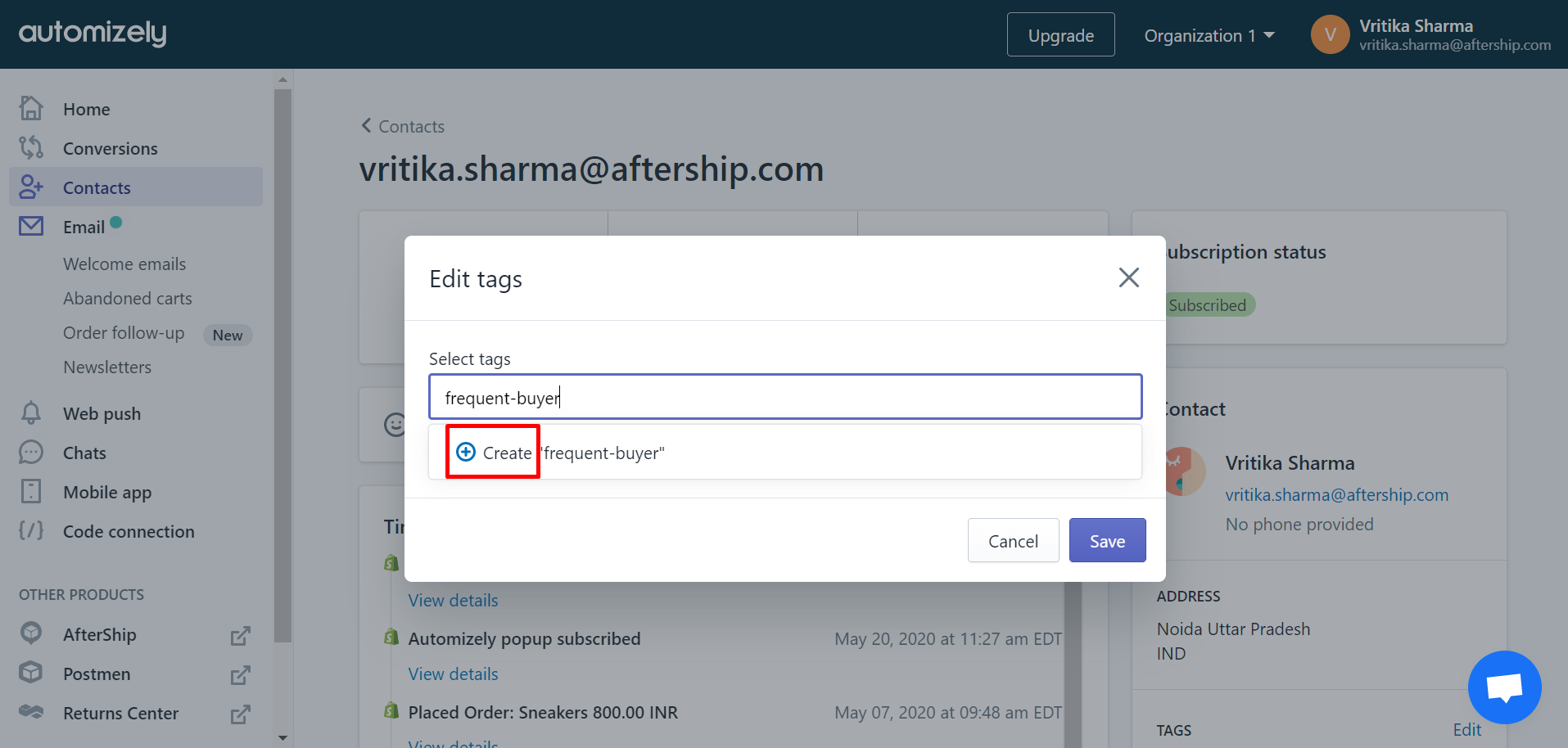 2. Segment newsletters based on tags: Define a custom segment based on tags you've created.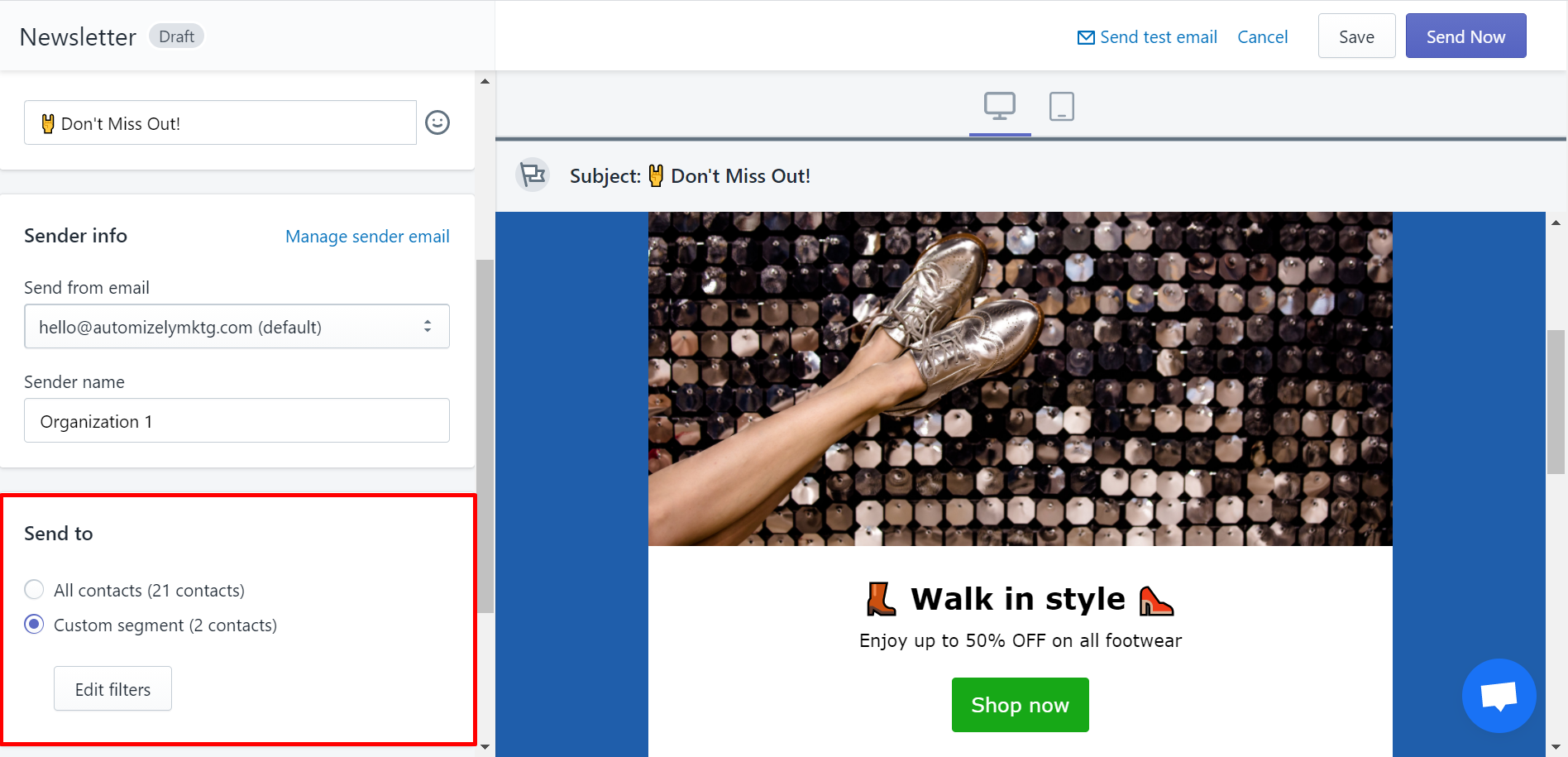 Leverage contact tags to unlock the potential of your subscriber list right away!
For more information, check out the help center.