We're thrilled to announce the launch of the best free Ali Reviews AliExpress Reviews app for Shopify and Shopify plus stores. You can bulk import AliExpress product photo reviews and ratings to your Shopify store in just a few clicks with the app. This holiday season, display authentic product images from customers and customer feedback on your store to boost sales. Read on to find out how.
Increase conversion rates with Automizely Reviews
91% of customers trust product reviews and 93% say that online reviews influence their buying decisions.
With genuine reviews displayed on your store, you can boost brand credibility and increase your customer retention rates. Automizely Reviews has a lot more benefits.
1-click Ali Express reviews import: drag and drop the "Import Reviews" button to your browser's bookmark and start importing reviews.
Responsive web design: Automizely Reviews app is fully compatible with all devices.
Streamline dropshipping business: it is the best option to import reviews for dropshipping products.
Boost organic search rankings: Google decides the trustworthiness of businesses based on positive customer reviews.
Accelerate sales: showcase your happy customers and boost sales with genuine social proof.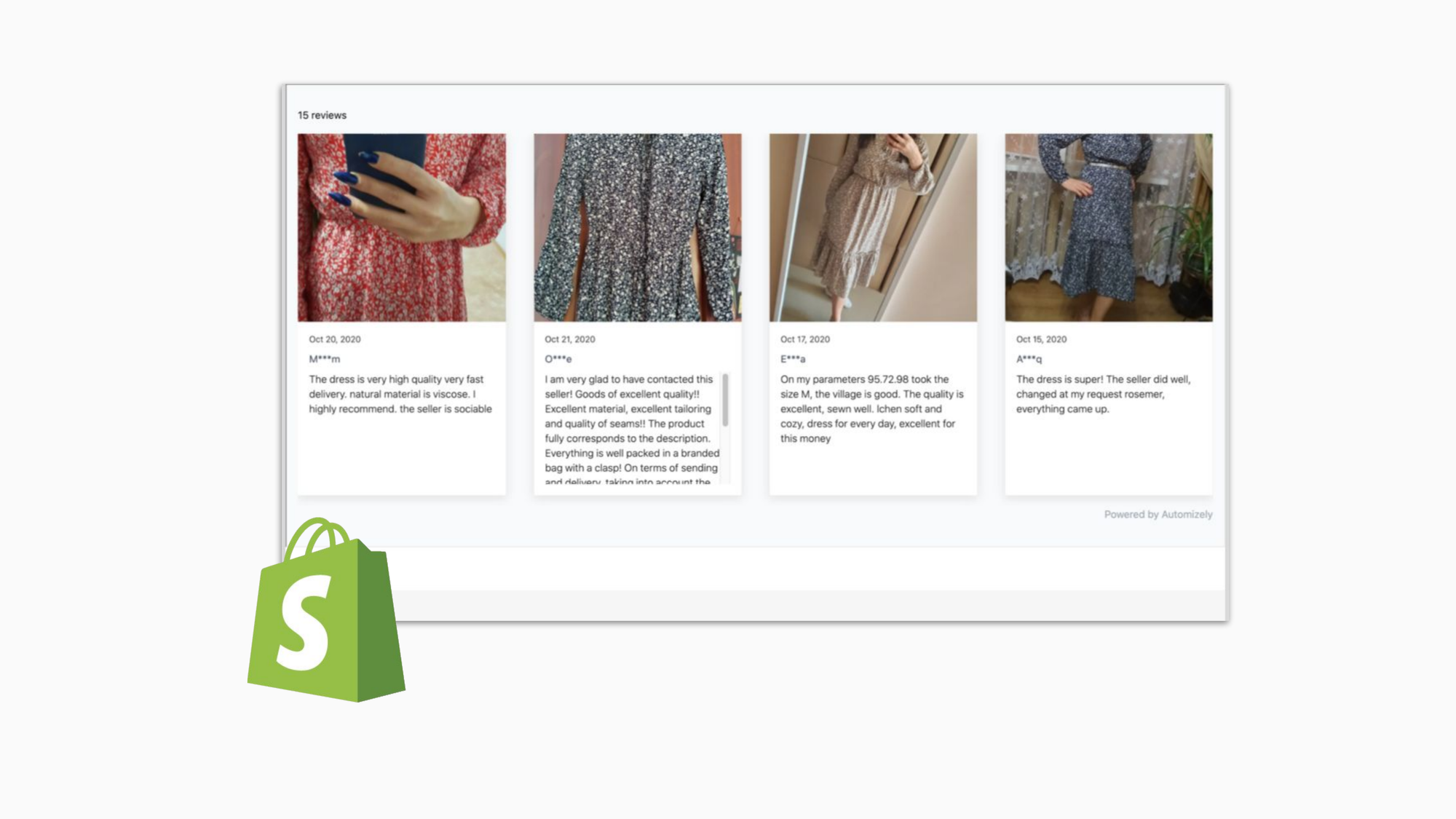 Where do I get the app?
Install the Ali Reviews AliExpress Reviews app from the Shopify app store.
Go ahead and try out the app now!Need help getting the app up and running? Check out our help center or view the introduction video.