Top Shopify and Shopify Plus stores use social proof tool as a tactic to boost conversion rate. Automizely's social proof tool shows recent sales pop-up notifications at your store to motivate customers to purchase and build brand trust.
Today you can measure the performance of your social proof marketing campaigns. See the total views & total clicks and understand how social proofs are performing in your store.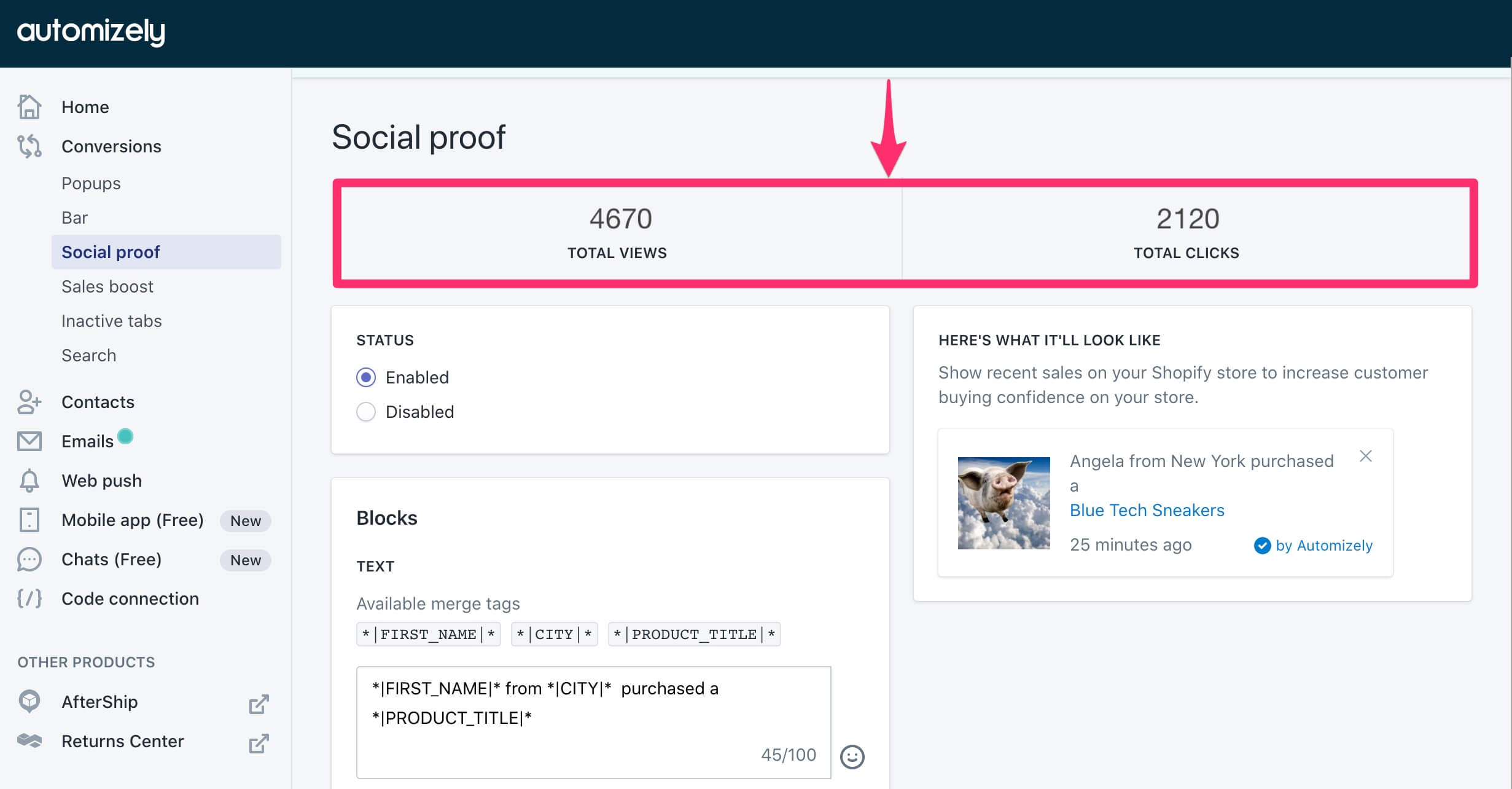 Why is it important to you?
With Automizely's social proof analytics, you can👇
Evaluate performances of social proof
Decide if social proof works  for your store.
Optimize & promote social proof campaign based on existing statistics.
Get better understanding about your customers.
Go to Automizely > Social proof, and view total views and clicks of social proof displayed in your store. 🔎