Automated Automizely coupon campaigns are one of the most effective ways to boost sales for your Shopify and Shopify plus stores. You can now add discount codes to Automizely popups and marketing emails to generate more traffic and drive repeat purchases.
Top 6 Automizely Coupon Campaign benefits
Automation: create highly-optimized coupon campaigns in just a few clicks.
Create urgency: define the campaign end date to create Fear Of Missing Out (FOMO) and upsell products.
Boost conversions: offer a discount on new and trending products for speedy sales.
Increase average order value: define the minimum order subtotal required to be eligible for the discount.
Configure discount rules: set coupon usage limits and discount type (fixed amount, or % off).
Generate unique codes: create easy-to-remember catchy codes that are unique to each signup.
How to use Automizely coupons?
There are two ways in which you can use coupon codes.
Send coupon codes via email: you can add a "Discount" block code to newsletters, abandoned cart, and order follow-up emails.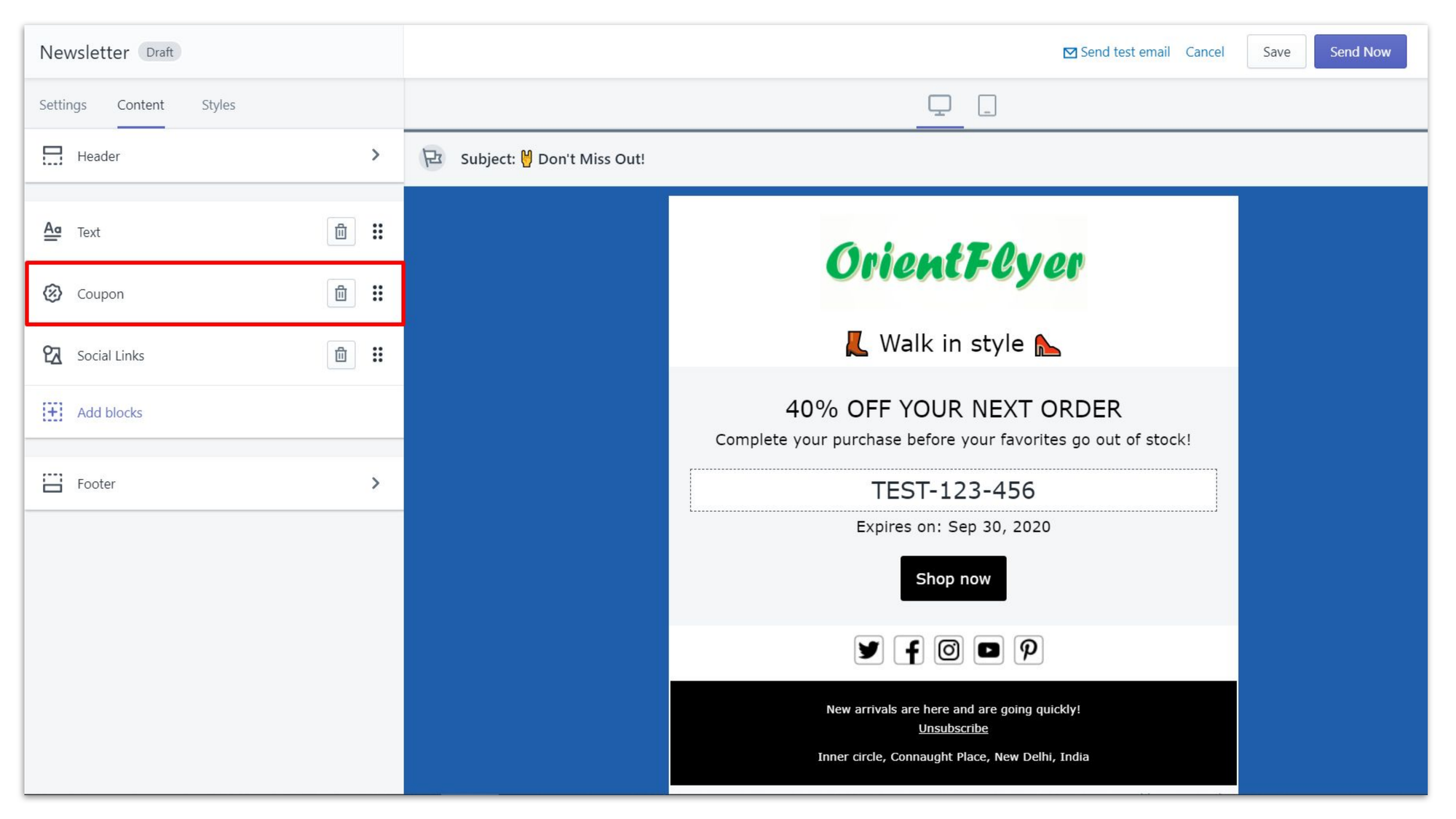 This is how the discount code looks in an email.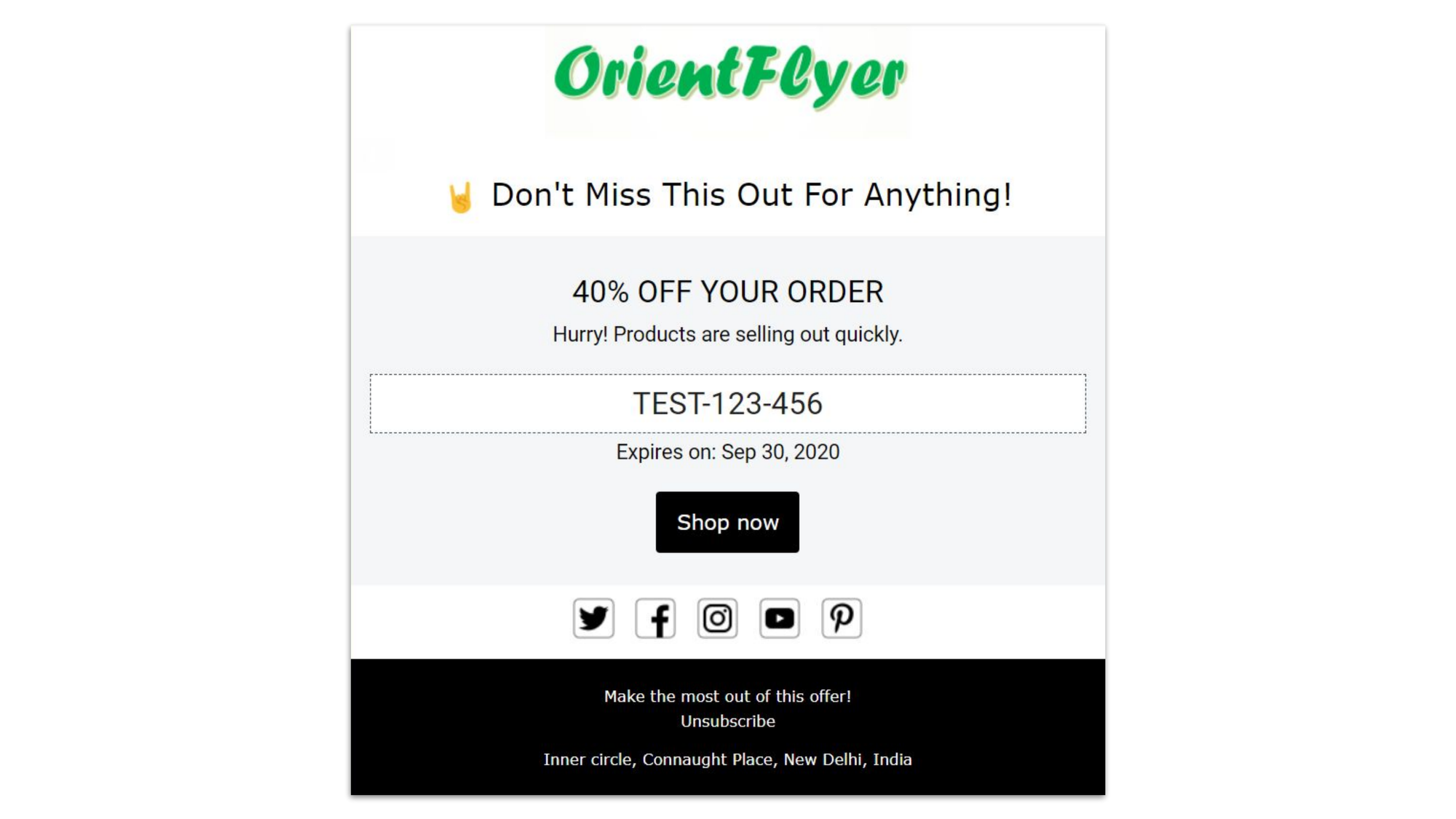 2. Apply coupons to popups: you can add discount codes by customizing the "Popup settings"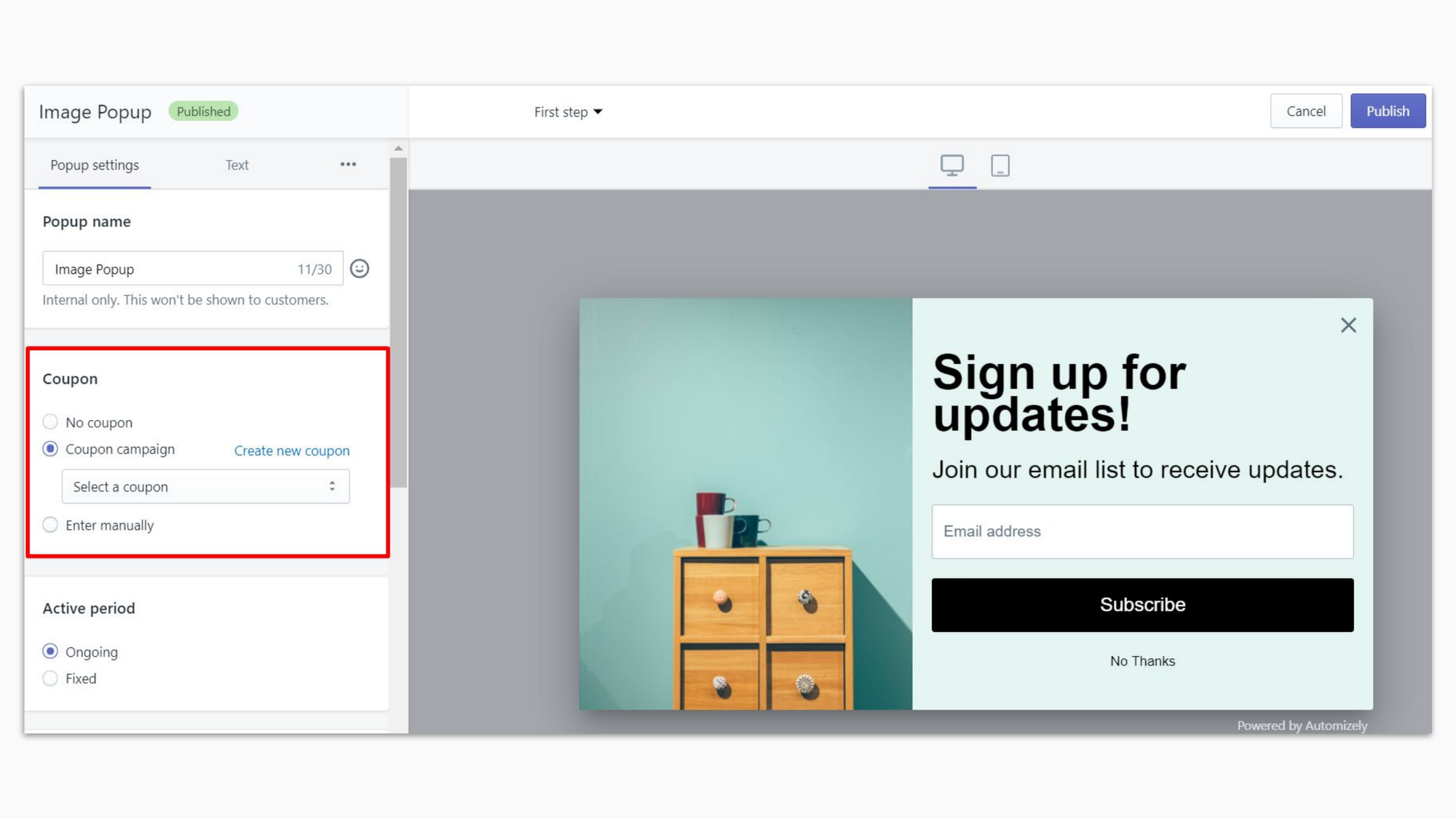 Adding coupon codes to Welcome emails
For welcome emails, you can create a discount code in Shopify and manually apply the code to Automizely Welcome emails. These standard coupon codes can also be applied to popups by manually entering the discount code created in Shopify.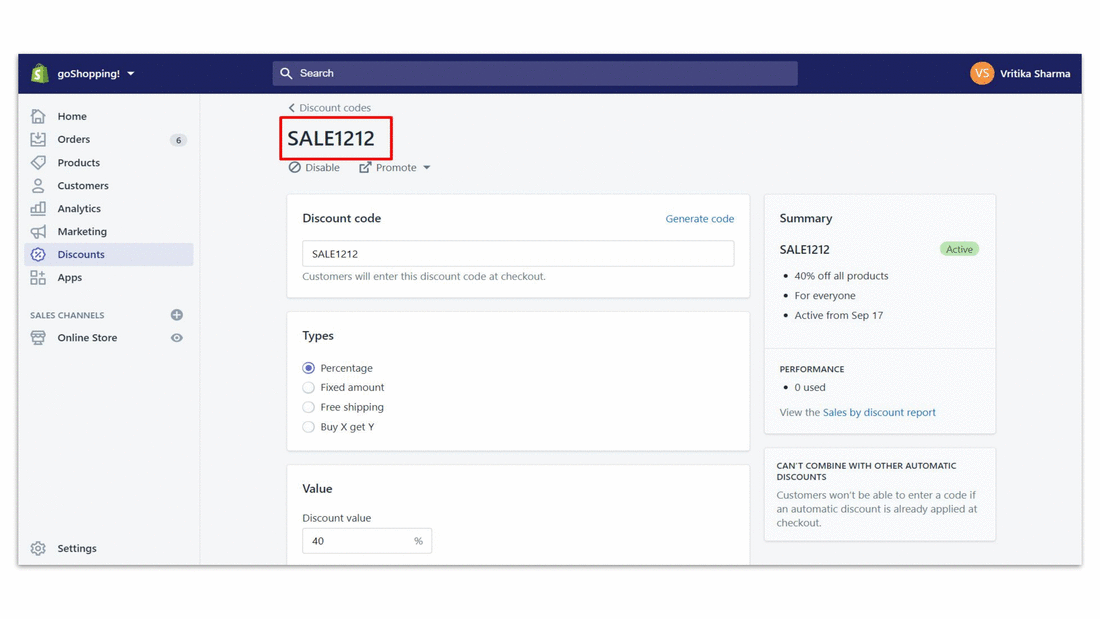 For more information on how to use coupon codes in Automizely, visit the help center.