Automizely Marketing is a 30-in-one app for your Shopify and Shopify plus stores. The marketing tools include discount popups, social proof popups, contact management, trust badges, free shipping bar, Facebook live chat, email marketing automation, to name a few. Increase your sales and meet revenue targets this holiday season with Automizely Marketing, install the free Automizely app for Shopify.
Welcome emails for Shopify newsletter signups
Send automatic welcome emails to visitors who opt-in to receive your email marketing through Shopify and build a long-term relationship with customers.
Wondering when these emails are sent?
When customers accept marketing emails at the checkout page.
The customer is added to the "Email subscribers" group under the "Customers" tab of your Shopify store.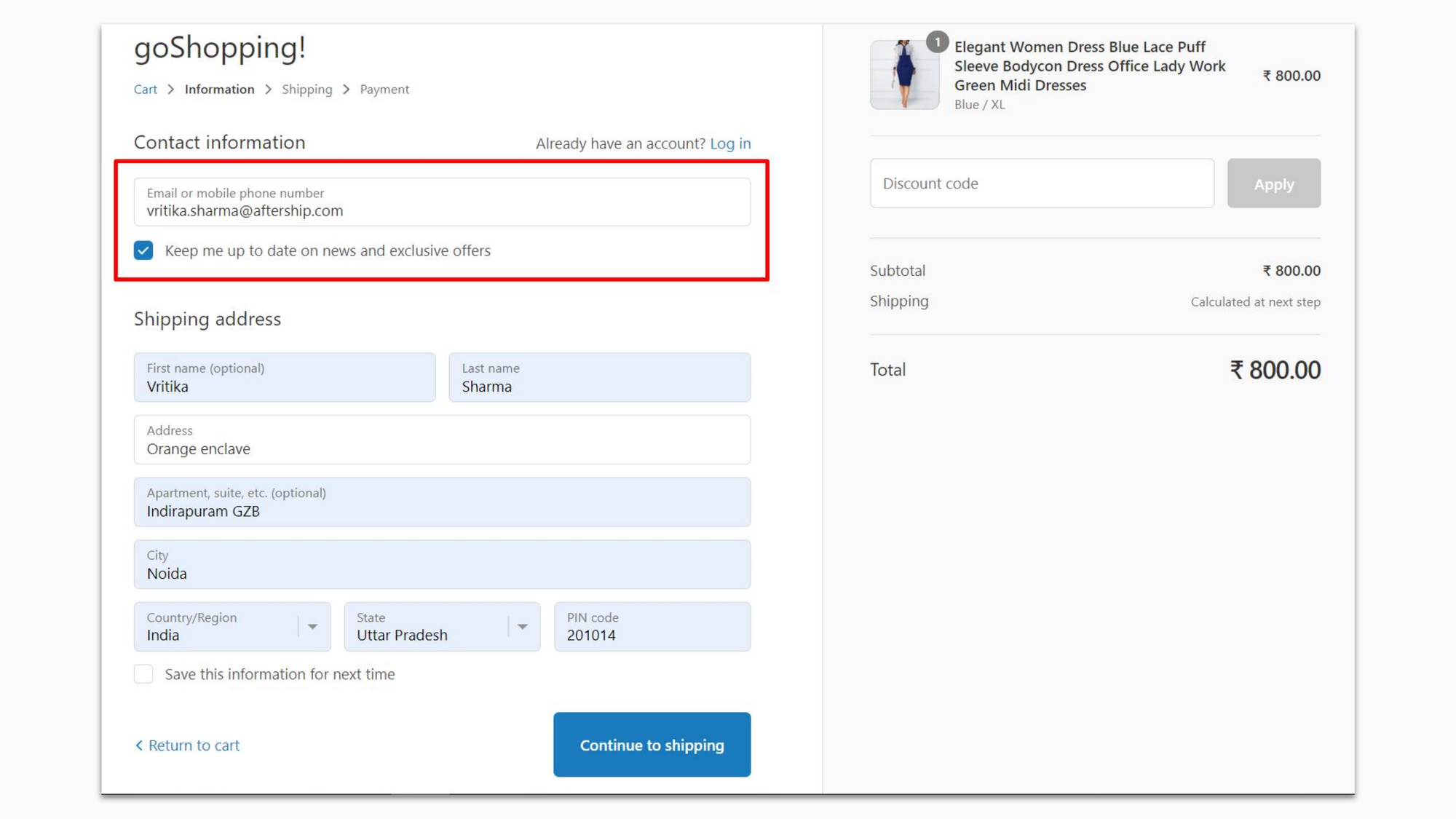 2. When customers subscribe to newsletters via signup forms on your store.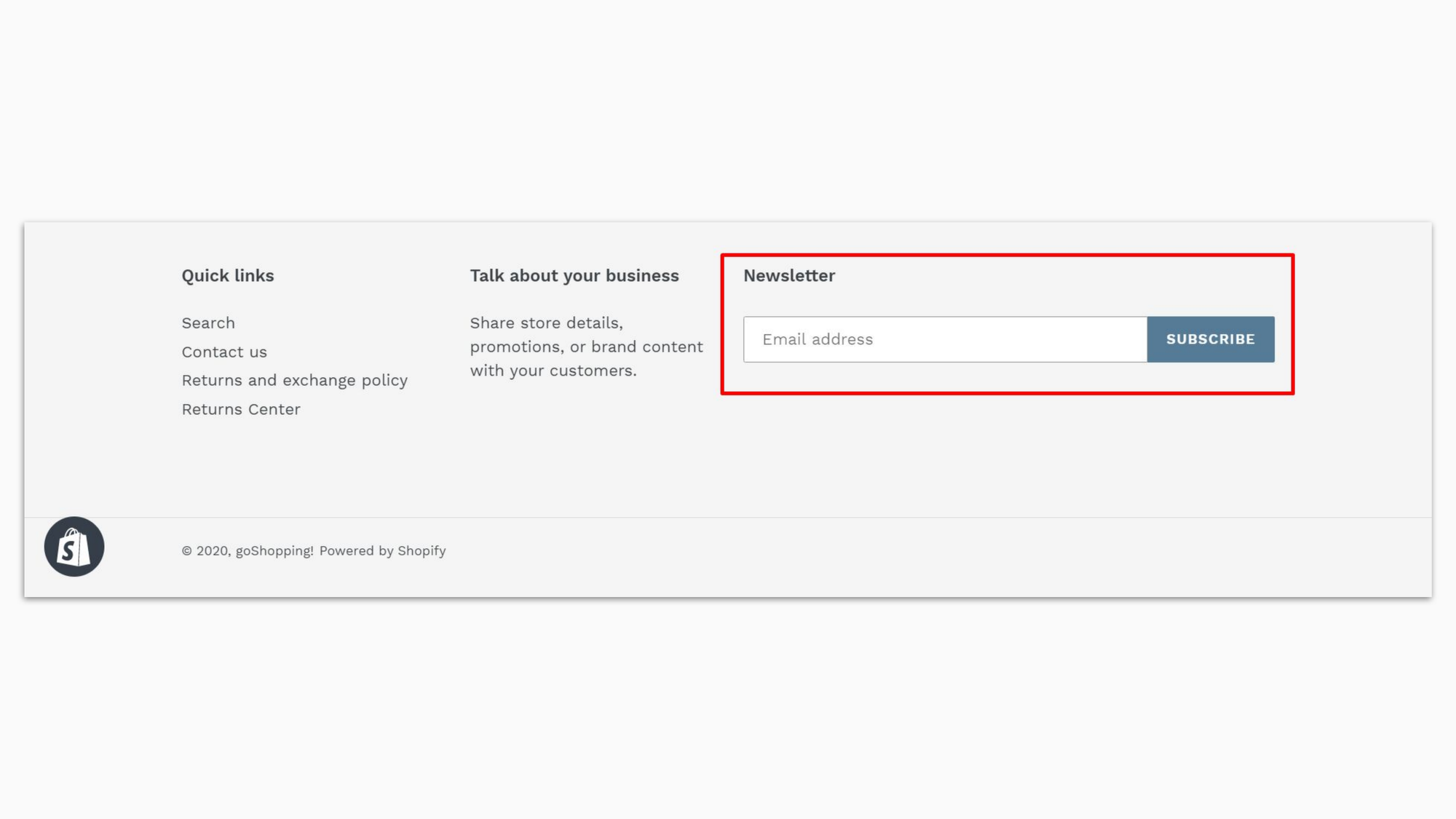 Benefits
Email automation: just design the email, enable it, and the email is sent automatically each time customers subscribe to newsletters.
Grow revenue: add a discount to welcome emails and increase conversion rates.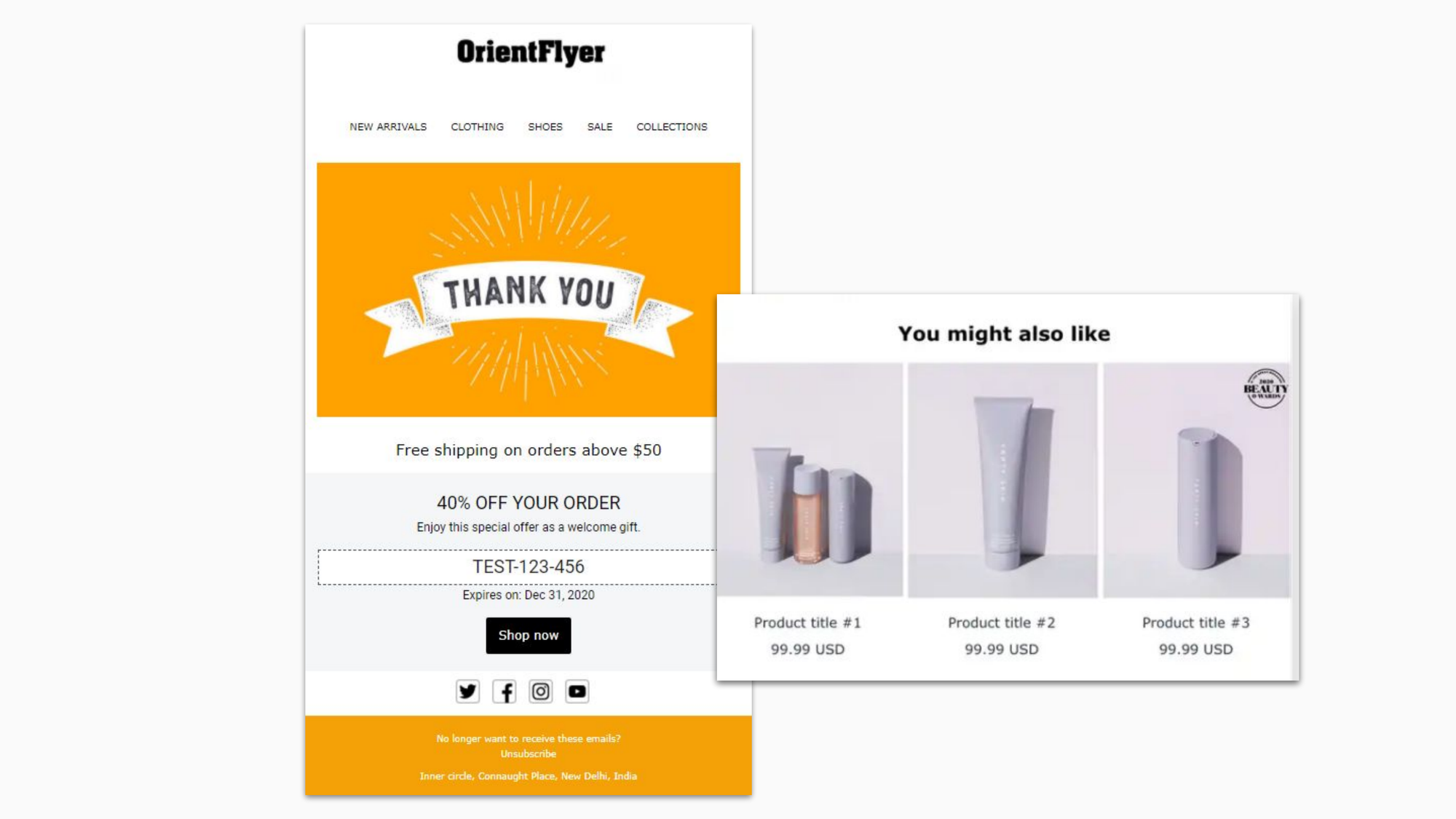 Auto-sync Shopify contacts to Automizely
This much-awaited feature is available for you to seamlessly manage Automizely and Shopify contacts through a single Automizely Marketing dashboard.
Automizely Marketing contacts now include:
Subscribers acquired through Automizely popups
Contacts captured via Shopify signup forms
Shopify contacts who accept to receive your email marketing at the checkout page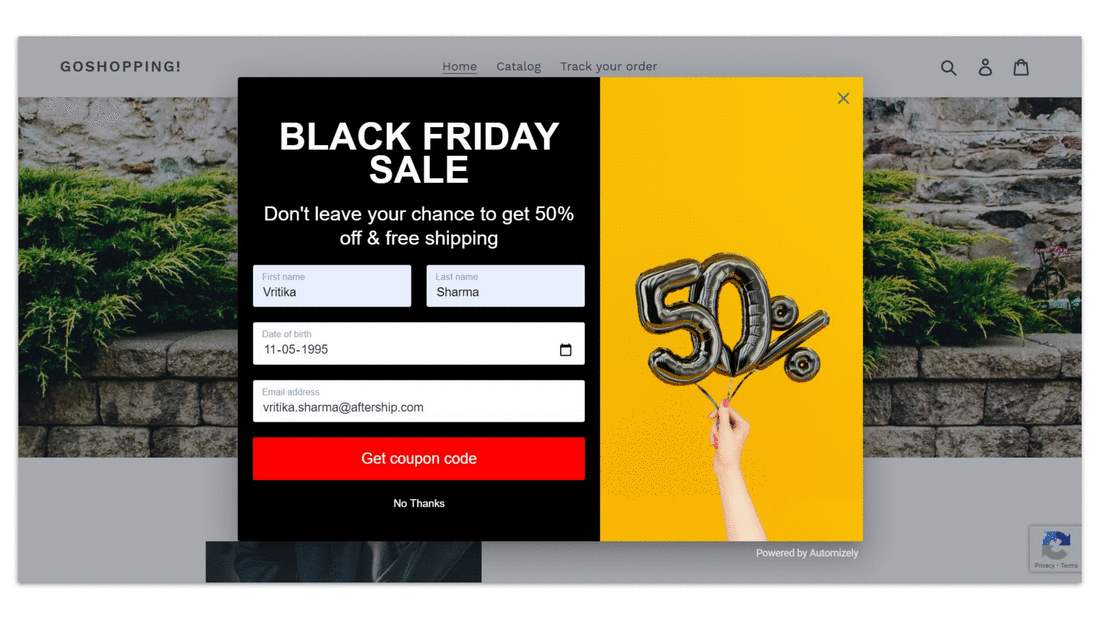 What's more? You can now sort through thousands of contacts quickly by applying one or more filters. Contacts can be filtered based on subscription status, popup campaigns, and 10+ other filters.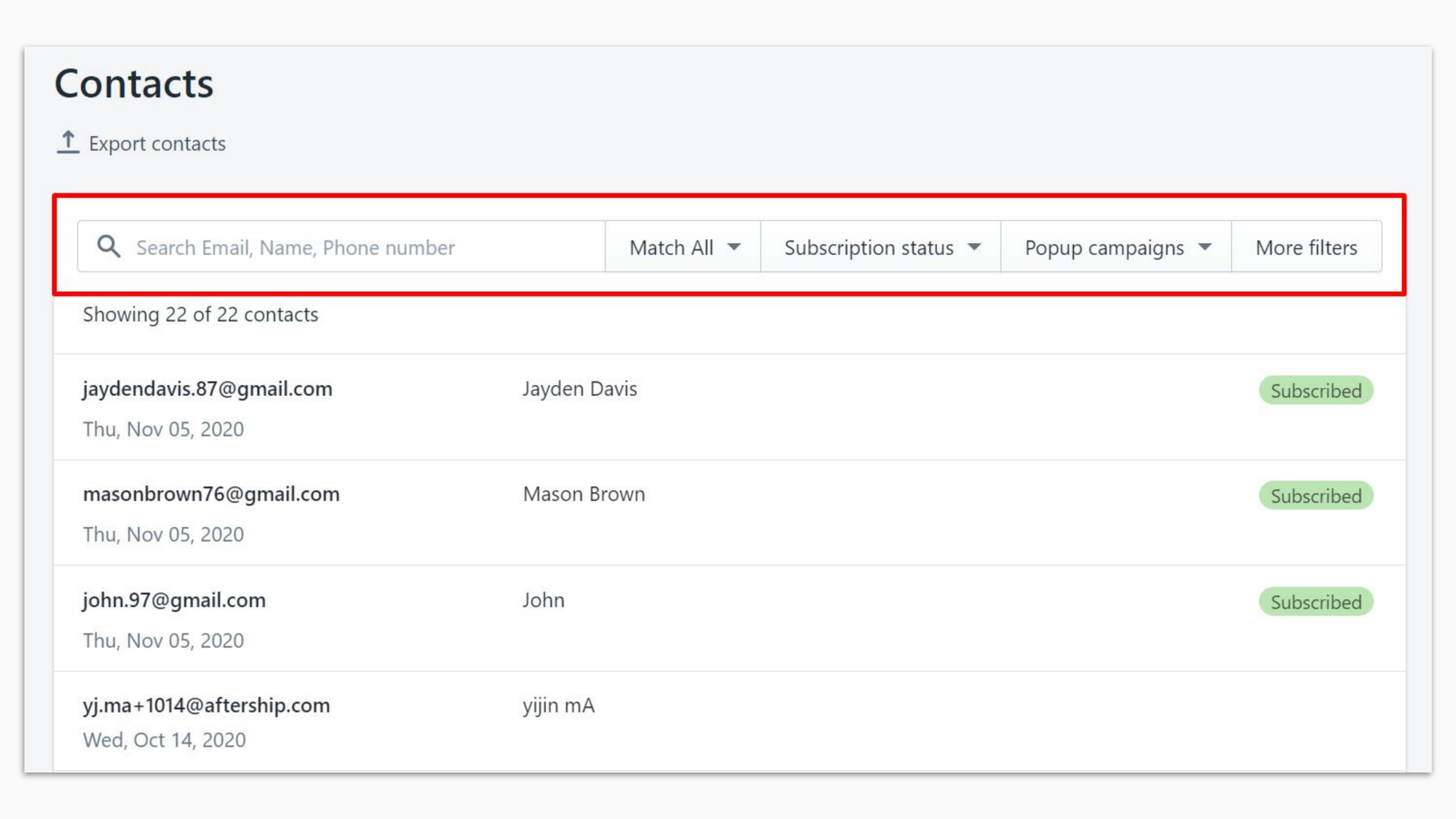 Optimized sales boost trust badges
You can now choose from 50+ trust badges including PayPal, Google pay, Citibank, Mastercard, to name a few.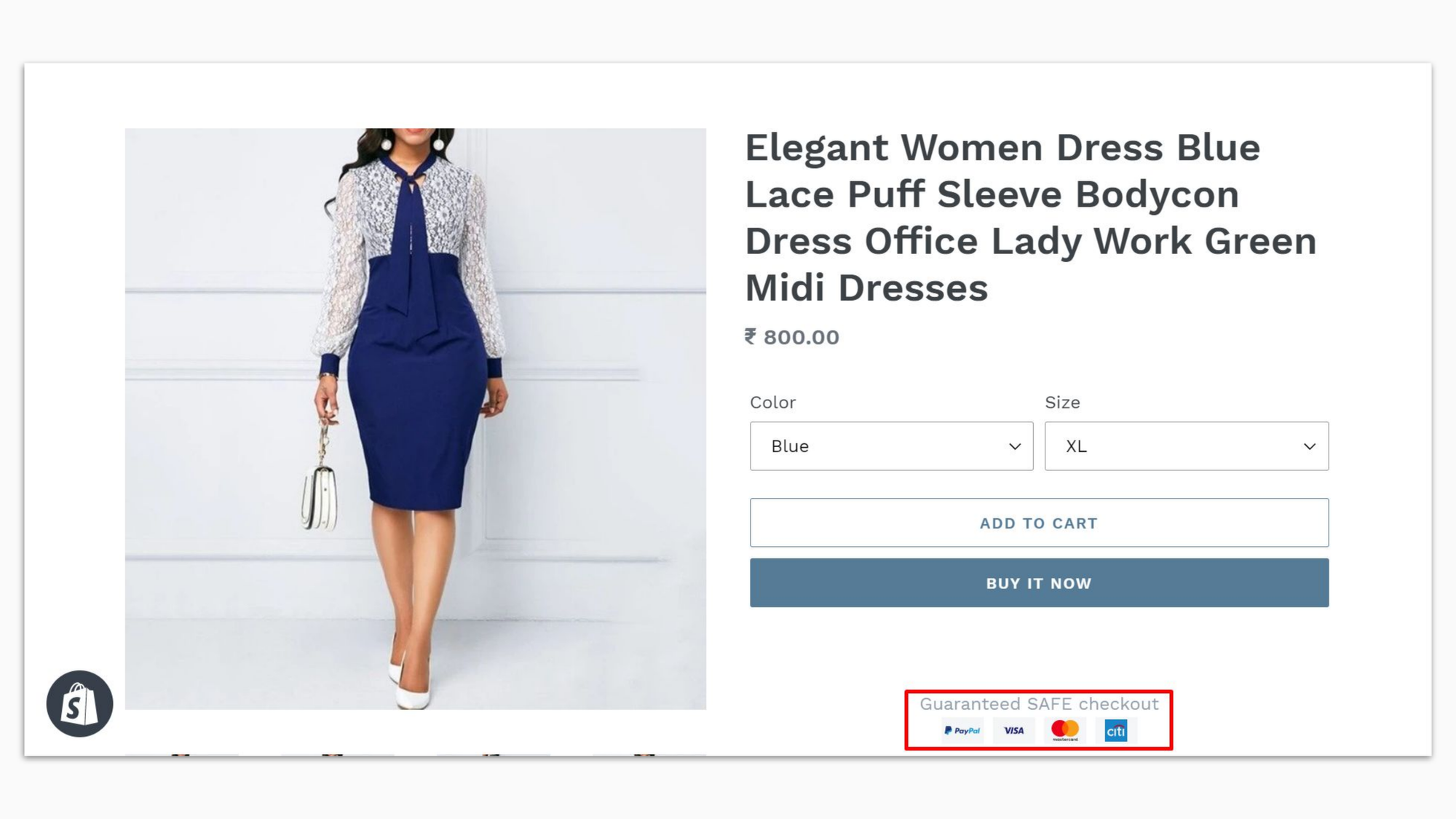 Benefits:
Boost credibility: foster customer loyalty with secure checkouts.
Increase sales: display trust badges on Shopify product details pages and reinforce customers' confidence in your eCommerce store.
Create standard coupons in Shopify
Want to use standard coupons? Instead of sending out a unique coupon code to each customer, you can create a standard coupon code.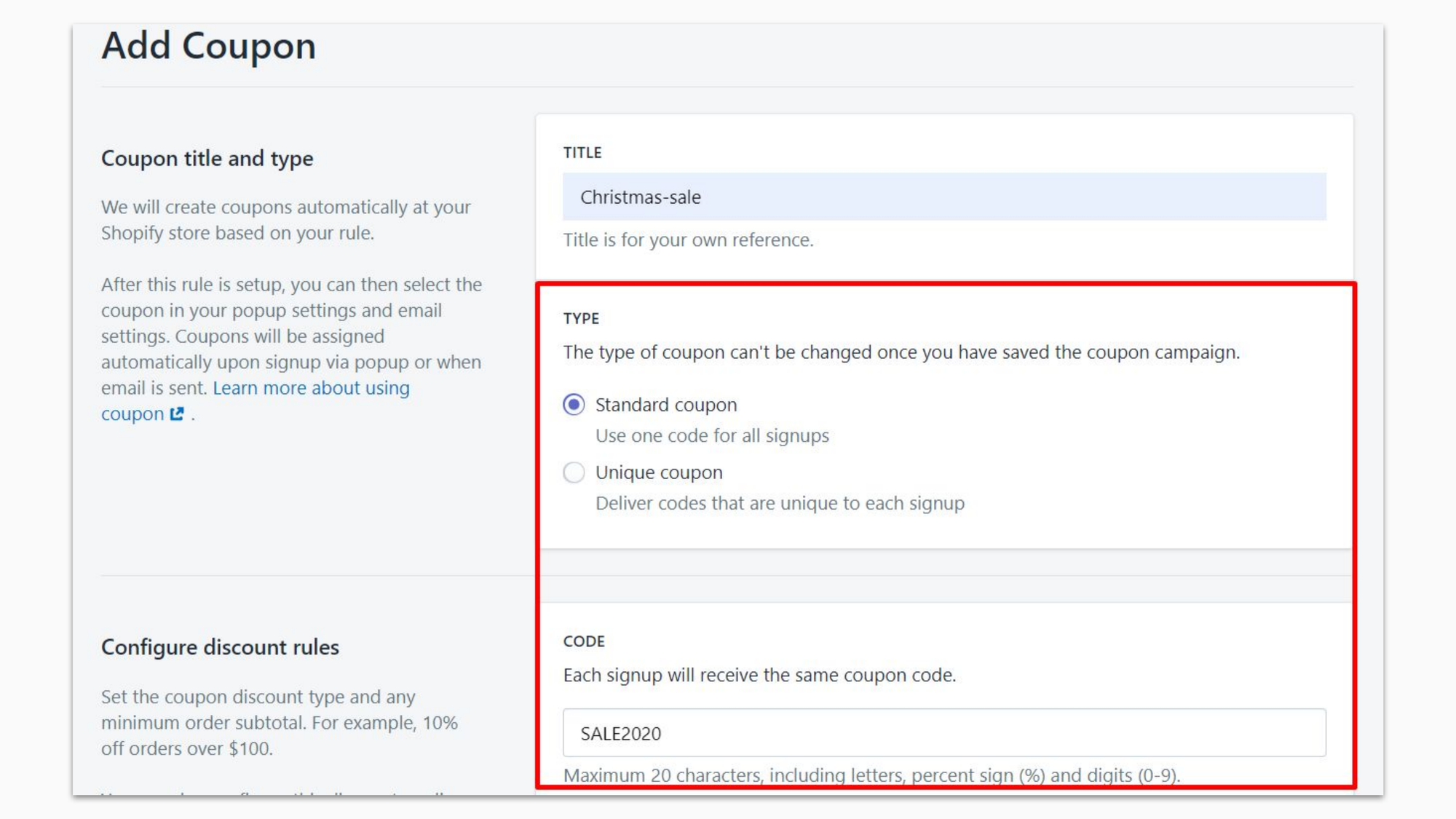 Standard coupons can be applied to popups, welcome emails, abandoned cart reminders, order follow-up emails, and newsletters.
New signup fields added to popups
Collect information about your subscribers like their complete names, date of birth, and phone numbers. You can use this information to design better-targeted, personalized marketing campaigns that help you achieve higher conversion rates.
New popup form fields
First name and last name: subscribers' full name.
Date of birth: subscribers' birth date in "dd/mm/yyyy" format.
Email address: the email address with which customers sign up to receive discounts, offers, and marketing emails from your store.
Phone number: subscribers' contact information along with country code.