Automizely Dropshipping is the ultimate free dropshipping app for your Shopify stores to start making money online. Connect it with your Shopify or Shopify plus stores for free in just a few clicks, and you'll be all set to begin your dropshipping journey. Dropshipping comes with lots of benefits like
Fast 8-10 day trackable shipping in the US
New products added every day
It's hassle-free and easy to use
Choose from thousands of top quality products
100% genuine suppliers
The best alternative to AliExpress, Oberlo, and CJ
We're proud to announce the launch of three new features to help youreCommerce business scale faster.
1. Search products quickly
We add hundreds of products every day. To help you browse through these and help you find what you are looking for easily, we have added a search bar.
Benefits
Quick & easy: Find the best products for your business in just a few clicks.
Efficient: save your time in browsing products.
2. Automatically apply pricing rules
Set up pricing rules in Automizely Dropshipping and free up your time. The next time you import products to your store, pricing rules will apply automatically.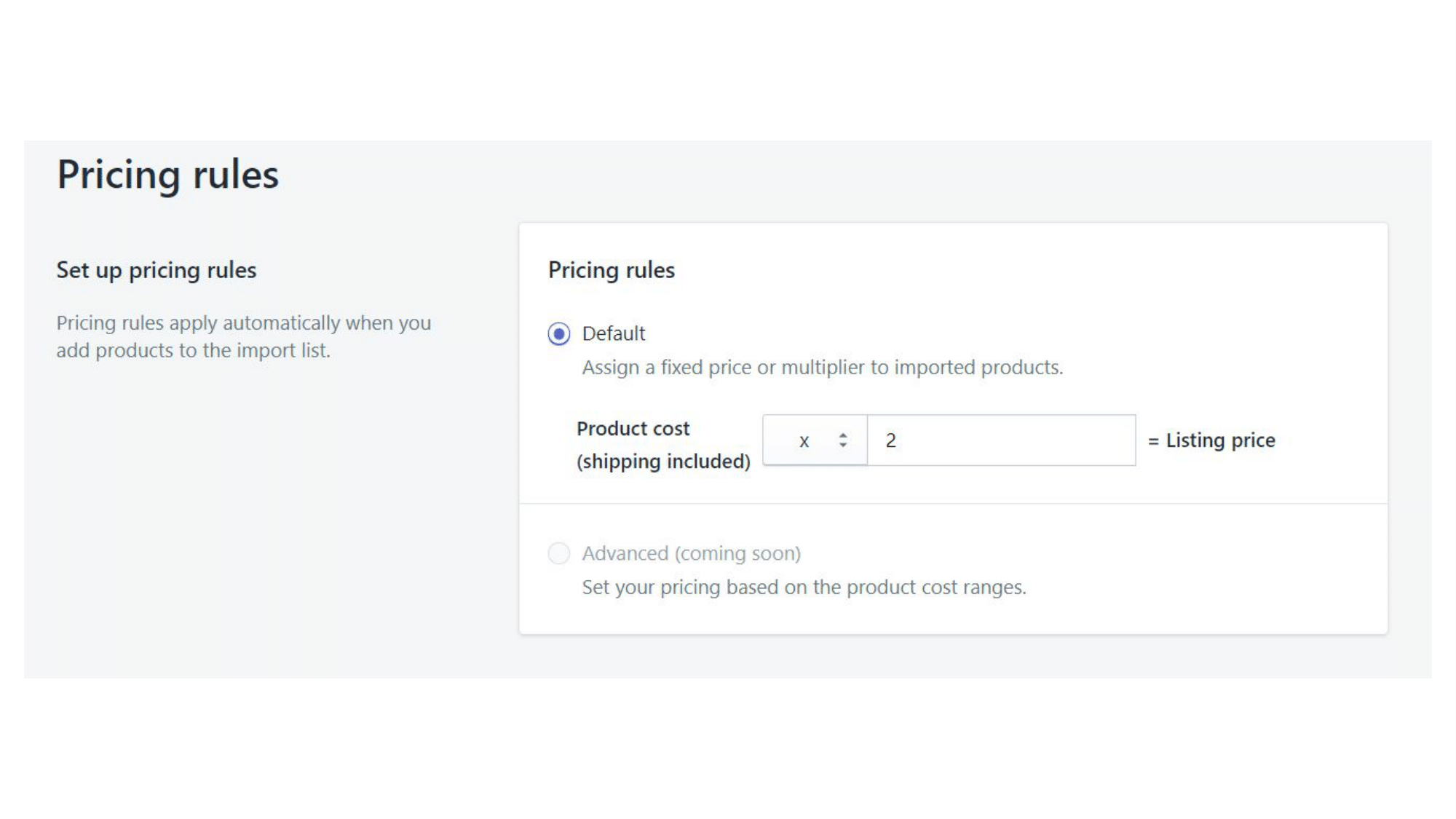 Benefits
Save time: specifying the price of each product manually is not just time-consuming but can lead to a lot of human errors.
Manage product pricing efficiently: set profit margins in just a few clicks.
Do you think that the pricing rules you've set don't do justice to a particular product?
Don't worry! You can always adjust it before you finally import products to your store.
Read on and find out how to adjust pricing when importing products.
3. Update variant details easily
Take advantage of Automizely dropshipping's easy-to-use inbuilt editor to change product title, variant details, specifications, and images before importing products to your Shopify store.
Benefits:
Super-flexible editor: you can edit product specifications, provide more details, undo changes, format text, and preview it before importing products.
Select Shopify collections: add products to existing or new Shopify collection(s) easily.
Pick variants: we have multiple variants for each product in different sizes, colors, and types. You can also adjust pricing on this page.
Lots of product images: choose which ones you want to display at your store and help customers in visualizing the products better.
Try out these features now and save yourself all the stress.